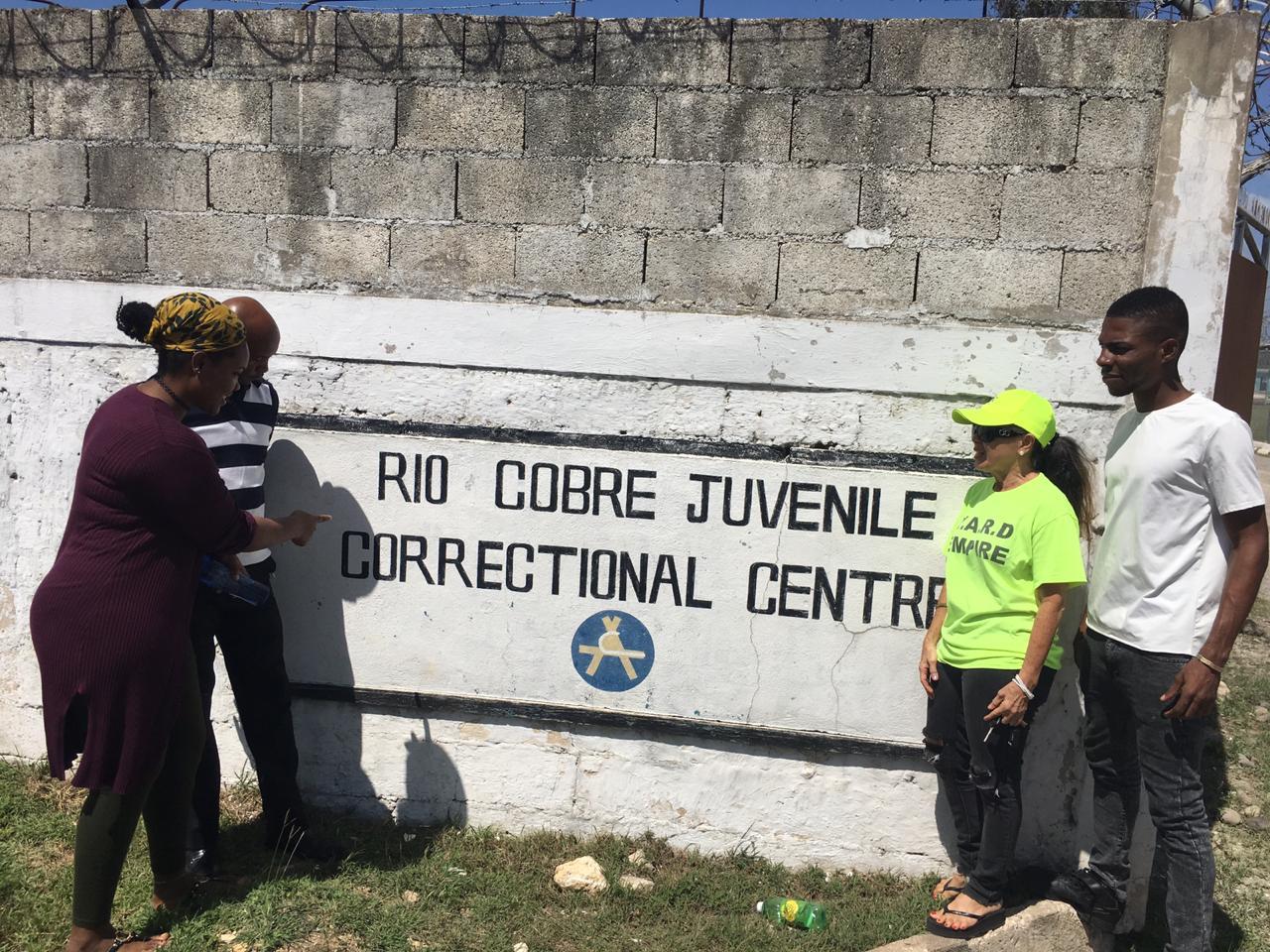 YARD EMPIRE facilitated the painting of a mural on the border walls of the Rio Cobre Juvenile Correctional Centre.
The Jamaica Star published an article on the project, written by Sephanie Lyew:
The Rio Cobre Juvenile Correctional Centre (RCJCC) was given a facelift on the weekend when the student council body of the Edna Manley College of the Visual and Performing Arts painted a mural on its entrance perimeter wall.
The project, a partnership with the Youth for Arts and Recreational Development (YARD) Empire, which established its drama programme at RCJCC two years ago, was supported by students of the drama, music and dance departments to depict the work that happens behind the walls.
Martin Dryden, superintendent at the correctional centre, told The STAR, "Even though the programme has ended with YARD Empire, it is still very active, and my focus remains on the rehabilitation process."
He added, "A lot of people drive past and see the boys as locked away. Art has a way to speak to people, so what we have shown is a glimpse of what happens behind these walls."
MESSAGE OF HOPE
According to Kachine Martin, student council president, the message on the wall signifies that there is hope.
"As [it is] a correctional centre, there is no better image that we could have portrayed," she said.
State minister in the Ministry of National Security, Rudyard Spencer, in a statement to T he STAR, commended Terri Salmon, founder of YARD Empire, the students, and Sherwin-Williams (WI) Limited for their generous donations.
"Congratulations to Superi-ntendent Dryden for fostering and maintaining such an impactful partnership that has unearthed talent, confidence and dedication among the young men and staff at Rio Cobre," he said.
Salmon said that the mural was ideal and necessary, "as during the implementation of our theatre arts programme, I could feel that something was missing.
"It (RCJCC) is a place of redemption and hope for the young men who have found themselves on the wrong side of the law … ," Salmon explained.
The drama programme has already completed two productions, Jamaica 55 in 2017 and Second Chance in 2018, with the supervision of correctional officer Santeni Stoner, who shared that wards and warders alike participate.
"We recently had a ward receive a scholarship from the Edna Manley College through his participation in the programme and the successful completion of six CXC subjects," said Stoner. "While the boys might be seen as at risk or troublemakers, the goal is to change the mindset, receive them, and foster them carefully and thoroughly for their reintegration into society."