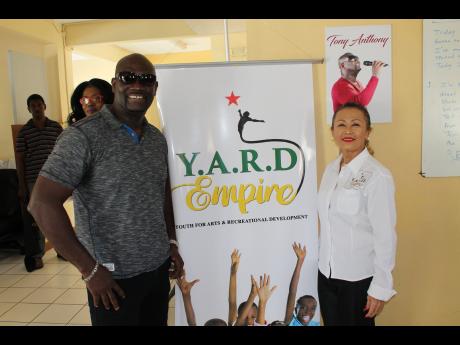 Convinced that there is a need to rescue at-risk youths, especially boys, Iris 'Terri' Salmon has been leading a mission to help persons ages 13 to 23 to recognise that there is a star within them that should be allowed to shine.
Salmon last week launched the Youth for Arts and Recreational Development (YARD) Empire at the Phoenix Theatre Blue Room, 8 Haining Road in Kingston.
"We see the need to reach out to our boys. We are not ruling out girls, but there is an immediate need for your boys to be empowered. Our men are going through an emotional thing. Their own psyche is affected by the male bashing," said Salmon, a theatre personality and community development activist.
YARD Empire aims is to awaken, develop and promote the dignity and sense of self-worth among the youth. It seeks to use arts and recreation as its main vehicle.
"We plan to go into communities and penal institutions," said Salmon, adding that YARD Empire intends to use the next five years to "reach and change our youths".
Salmon said that YARD will be collaborating with the Social Development Commission and the Department of Corrections in the execution of the project.
From The Jamaica Star