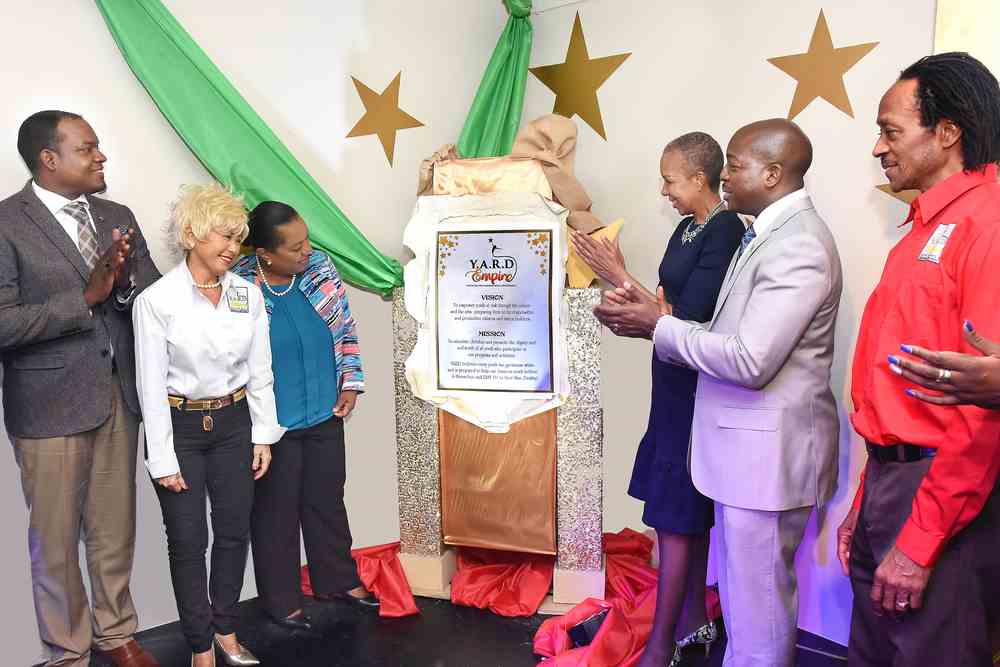 LAST Wednesday, actress Iris "Terri" Salmon launched YARD (Youth for Arts and Recreational Development) Empire, a non-profit organisation which aims to empower youth at risk, particularly boys, from ages 13 to 23 years old. The occasion — attended by government ministers and members of the entertainment fraternity — was held at the Blue Room at Phoenix Theatre on Haining Road in St Andrew.
Salmon said she decided to form the organisation because a lot of children are victims of absent fathers.
"When my two sons were in high school, that was the time when teenagers were using the deejays as their role models. The age 13-18 are the troublesome period for boys because that is when they are trying to prove their manhood and a lot of fathers are not there to guide their sons. So this was one of the reasons that we came up with YARD… to motivate and nurture the youths," she told Jamaica Observer.
Salmon will serve as YARD's first president, with chartered accountant Orville Hill being the secretary.
They will be assisted by six directors: Hugh Nash, Keith Byfield, John Campbell, Shinique Walters, Michael Lorde, and Dennis Archer.
"It is very difficult for a mother when the teenagers start to rebel, but I wasn't going to give up. I needed to help other mothers and teenage boys and I knew that theatre can be therapy for a lot of persons, so we came up with the idea," she said.
Salmon said that YARD will also visit communities and juvenile penal institutions to offer their services.
"In addition to promoting greater self-confidence and stimulate creative expression, we also want to help them to heal and help to nurture their talent so they can even earn a living from it," she said.
YARD has also collaborated with the Social Development Commission and Edna Manley College of the Visual and Performing Arts.
So far, YARD has offered its services to the Goodwin Park Boys Hostel in Kingston, whose wards, Salmon said, are responding well to the programmes.
Currently, Salmon and her team are looking to find a permanent office for YARD, which now operates from her St Andrew home.
"We also want a virtual office as we will be going out to these communities and institution. So far, we are the first of our type to be doing a charitable organisation in this field. There are others in different fields who are doing a spectacular job — there is space for all of us," she said.
Salmon can also be seen showcasing her acting skills in upcoming plays Bad Breed and Wines and Roses.
– Simone Morgan-Lindo